Parimatch Bd Support
Even experienced bettors and gamblers sometimes need to use the support service. Parimatch Bd support works all day long, so we will help you anytime, be it troubles with understanding the terms of getting a welcome bonus, problems with installing the Parimatch app, with the completion of the registration, makeing deposit or withdrawal or other. Let us help you in the way you prefer.
Email
Contacting Parimatch via Email is a great option when you have a complex problem that requires time to dig into. And though we are available 24 hours, it takes a bit longer to answer, so consider using our 24/7 online chat or one of the messengers, if you have something urgent.
Email address: support-gl@global.parimatch.com
You can help Parimatch get back to you sooner by following the guidelines below:
Fit the essence of your problem in one letter;
Describe briefly the problem in the Subject line;
Be polite and respectful to the Parimatch support staff;
Attach screenshots if you think they may help resolve the issue.
After you contact us, we'll make sure to get back to you as soon as possible.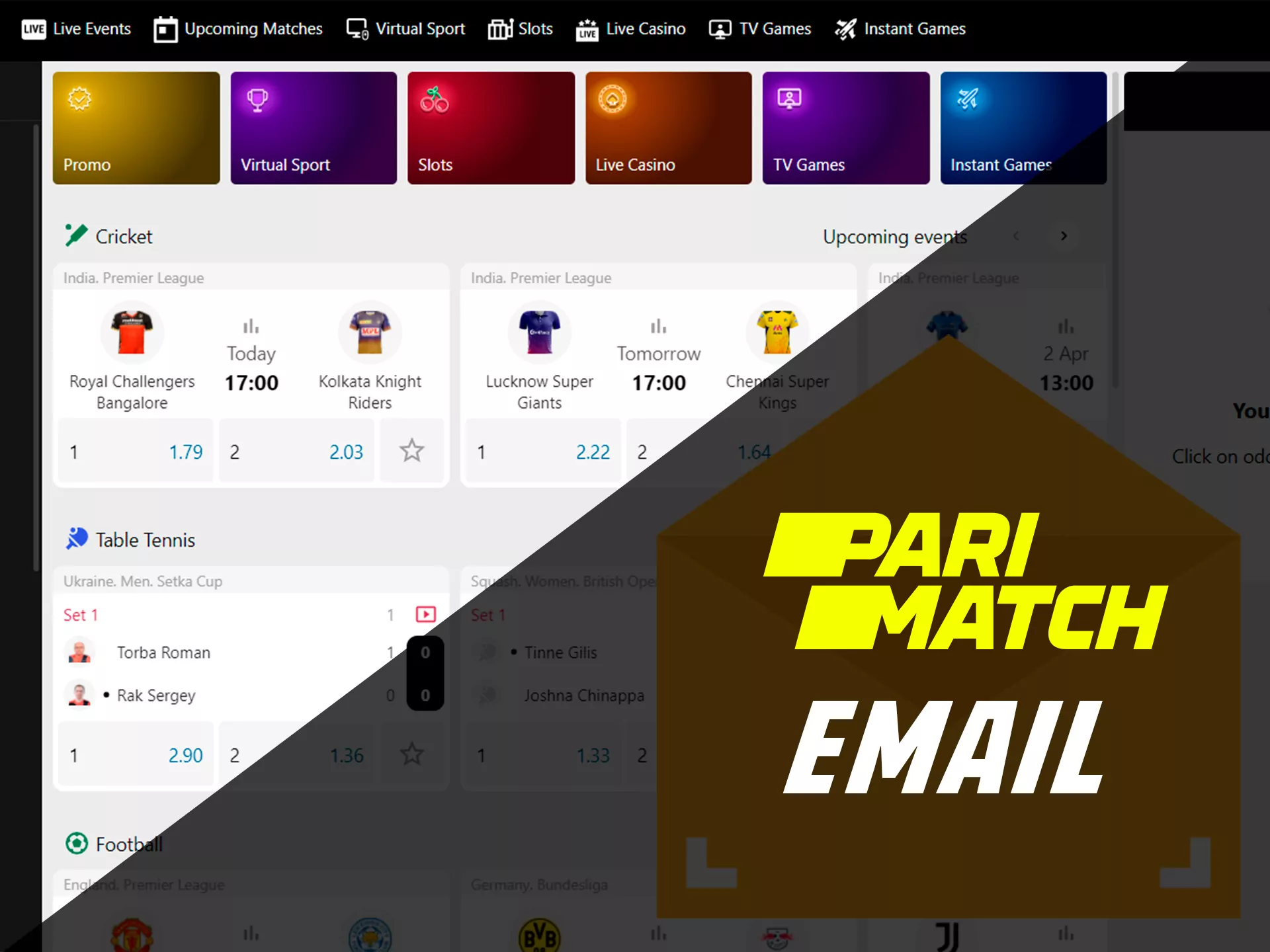 Live Chat
When your problem can't wait and you prefer to write and not call, contact Parimatch support via our live chat. We work 24/7, so even if your problem occurred at night, you can write to us and we will answer.
Find the Parimatch 24/7 online chat in the Support section of the website.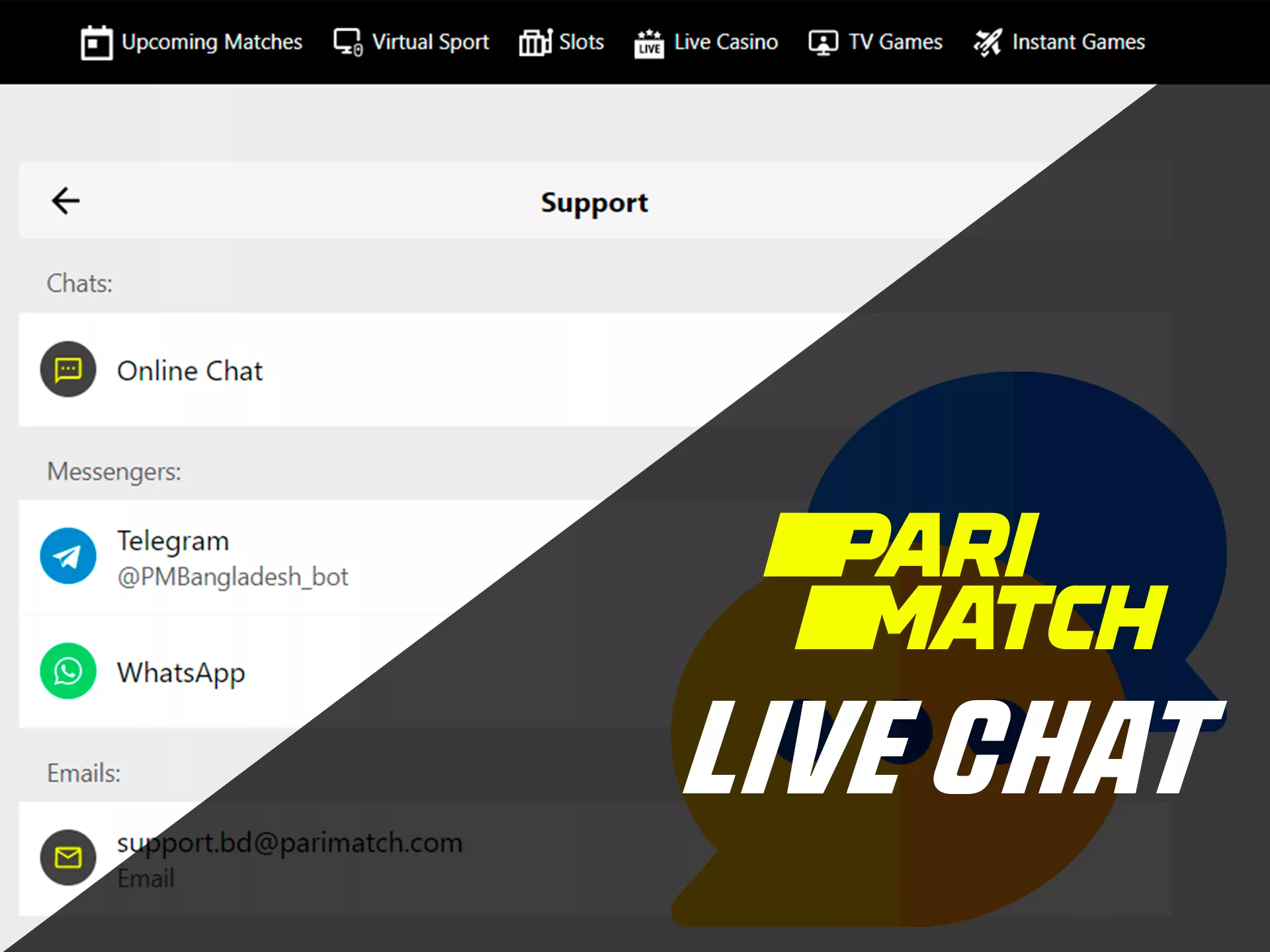 Messenger
Modern times require modern solutions, so the Parimatch support service is available even on Telegram and WhatsApp. Search by our nickname or phone number, depending on a messenger.
Telegram: @PMGlobalSupport_bot
WhatsApp: +18604993482
Line: https://line.me/R/ti/p/@953pshtw
When you find us, describe your problem and we'll figure out how to help you.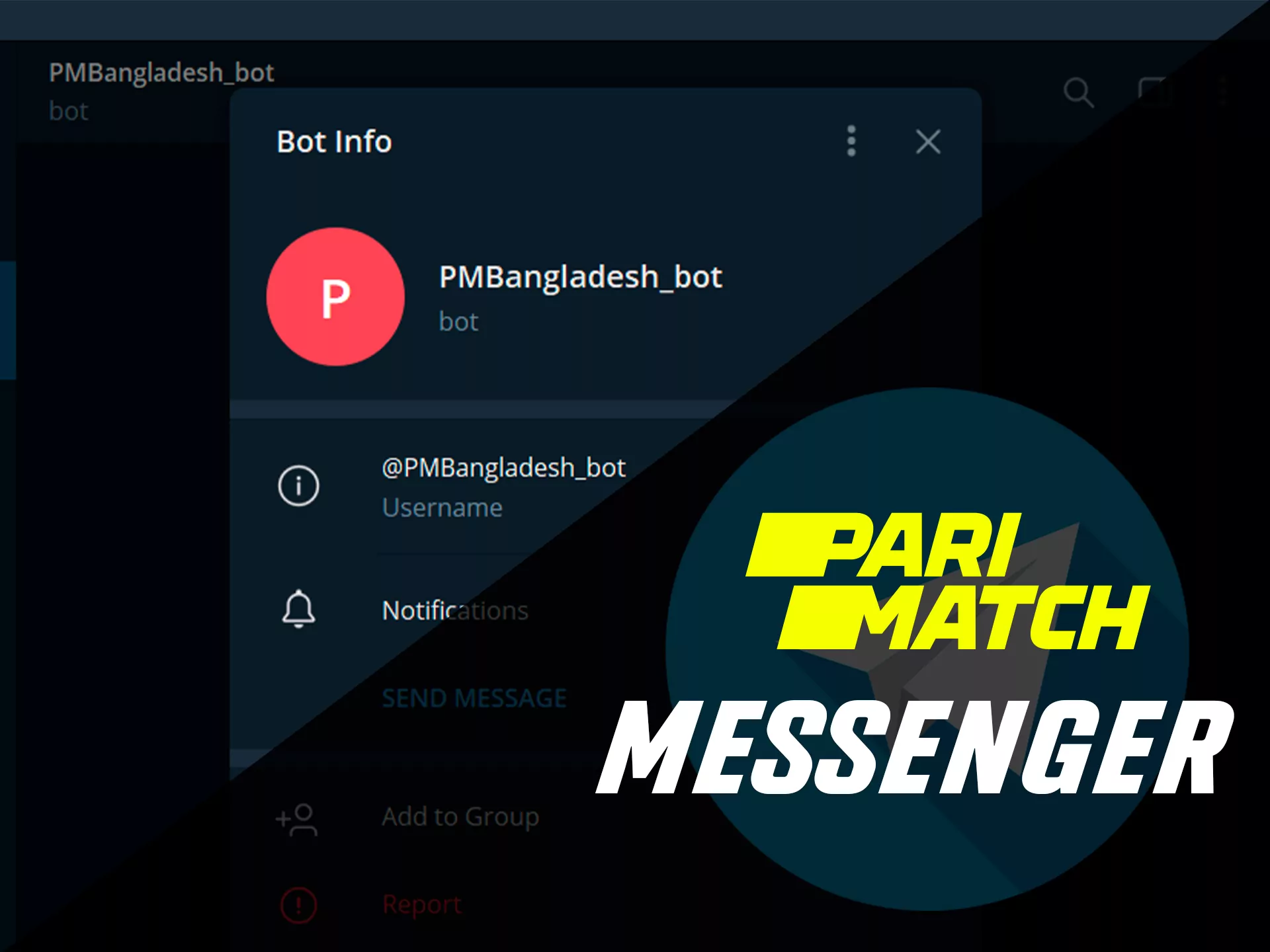 Contact Number
For those who prefer to phone and not to write, Parimatch has a contact number. Call us, describe your problem, and our support specialists will be sure to help with whatever is bothering you.
Contact Number: +18604993482
You can use the same number to find us on WhatsApp. And please, don't forget to be patient and polite to the Parimatch support service.